Don't Give Up...Hobo Sign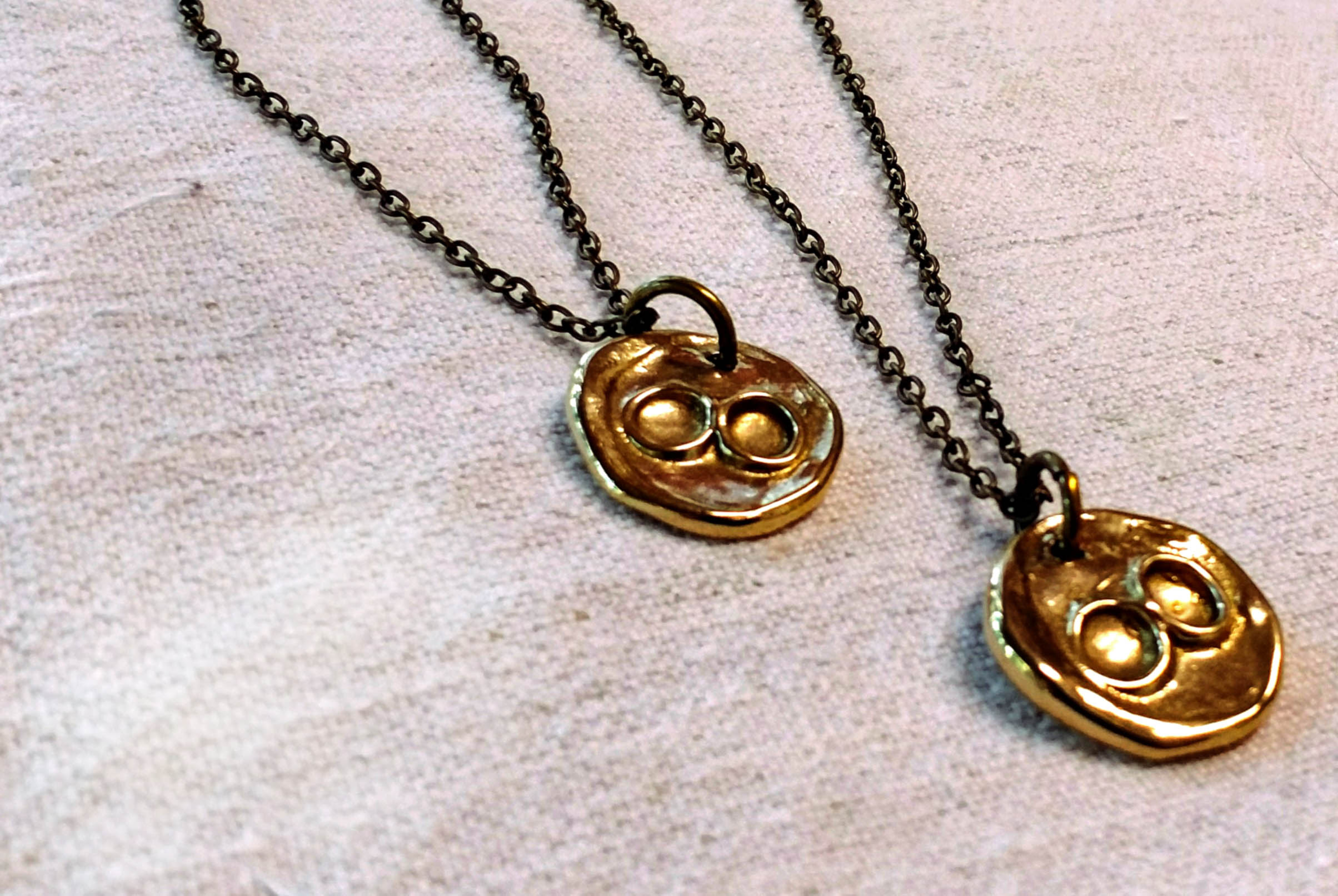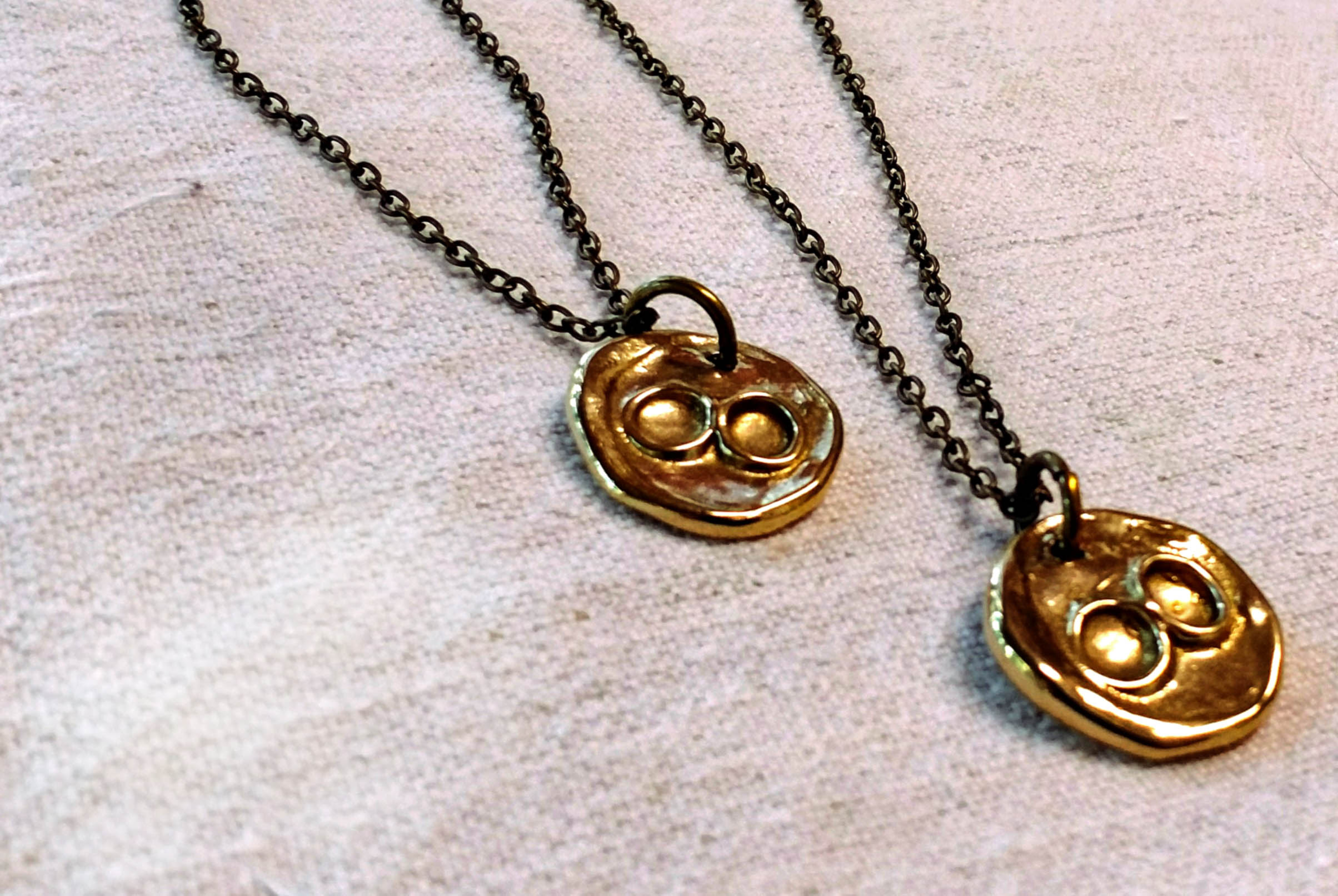 Don't Give Up...Hobo Sign
This cast brass pendant is inscribed with the Hobo Sign for Don't Give Up. Who doesn't need that reminder on sometimes a daily basis?
The Hobos took to traveling the rails during the 30's and 40's during The Great Depression, when hope was thin on the ground. They would mark campites, fences, houses, the insides of barns, anywhere they could to communicate with their fellow travelers.
We have taken these historic symbols and carved them into clay, and now cast them in brass. They are on an 18" long brass chain and come with a card that describes the meaning of the symbol and history of hobos.
Now you can gift this wonderful pendant to yourself or someone special. Pre order now for a unique piece of history cast here in the United States.