Kind Hearted Woman Hobo Sign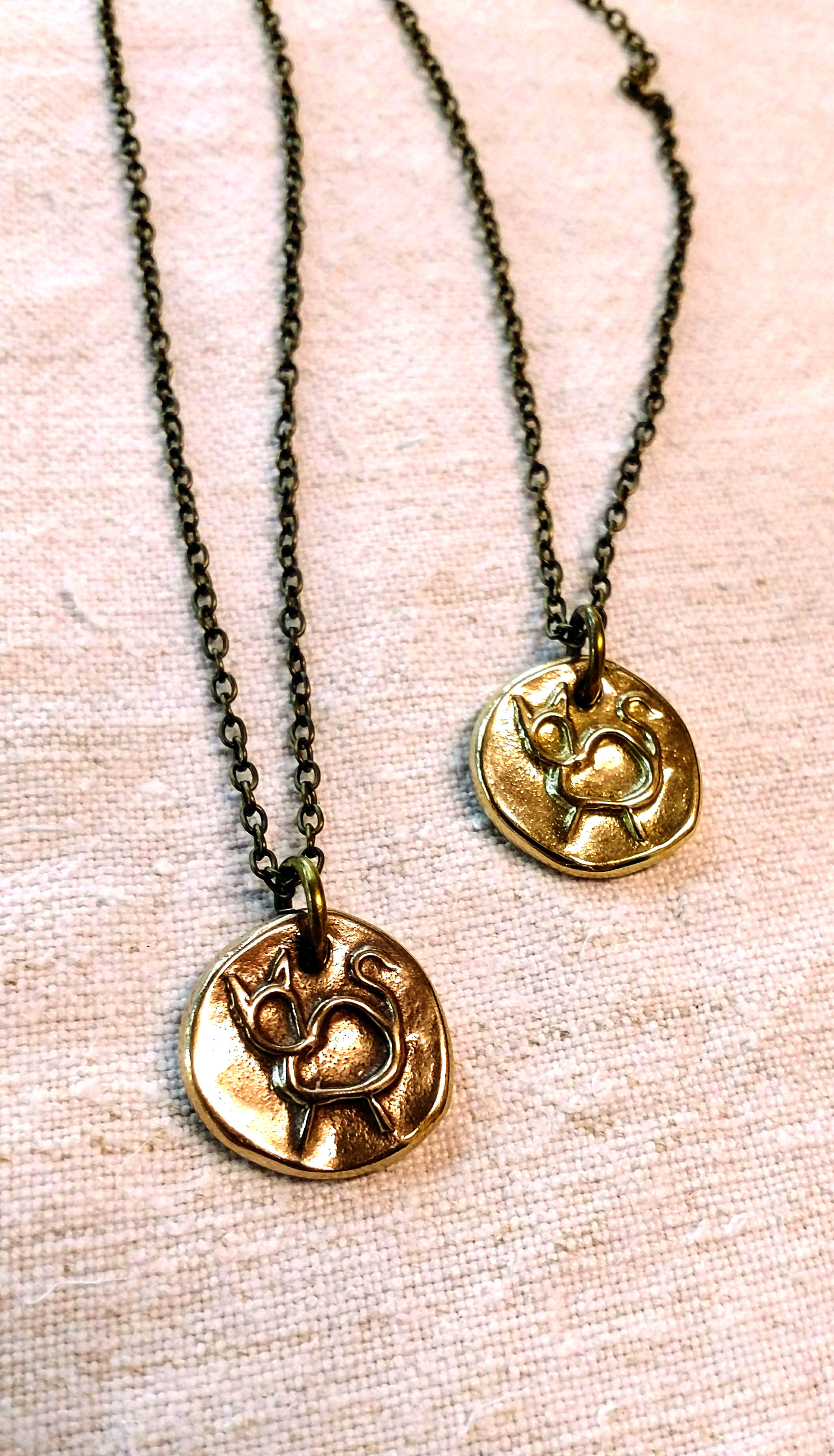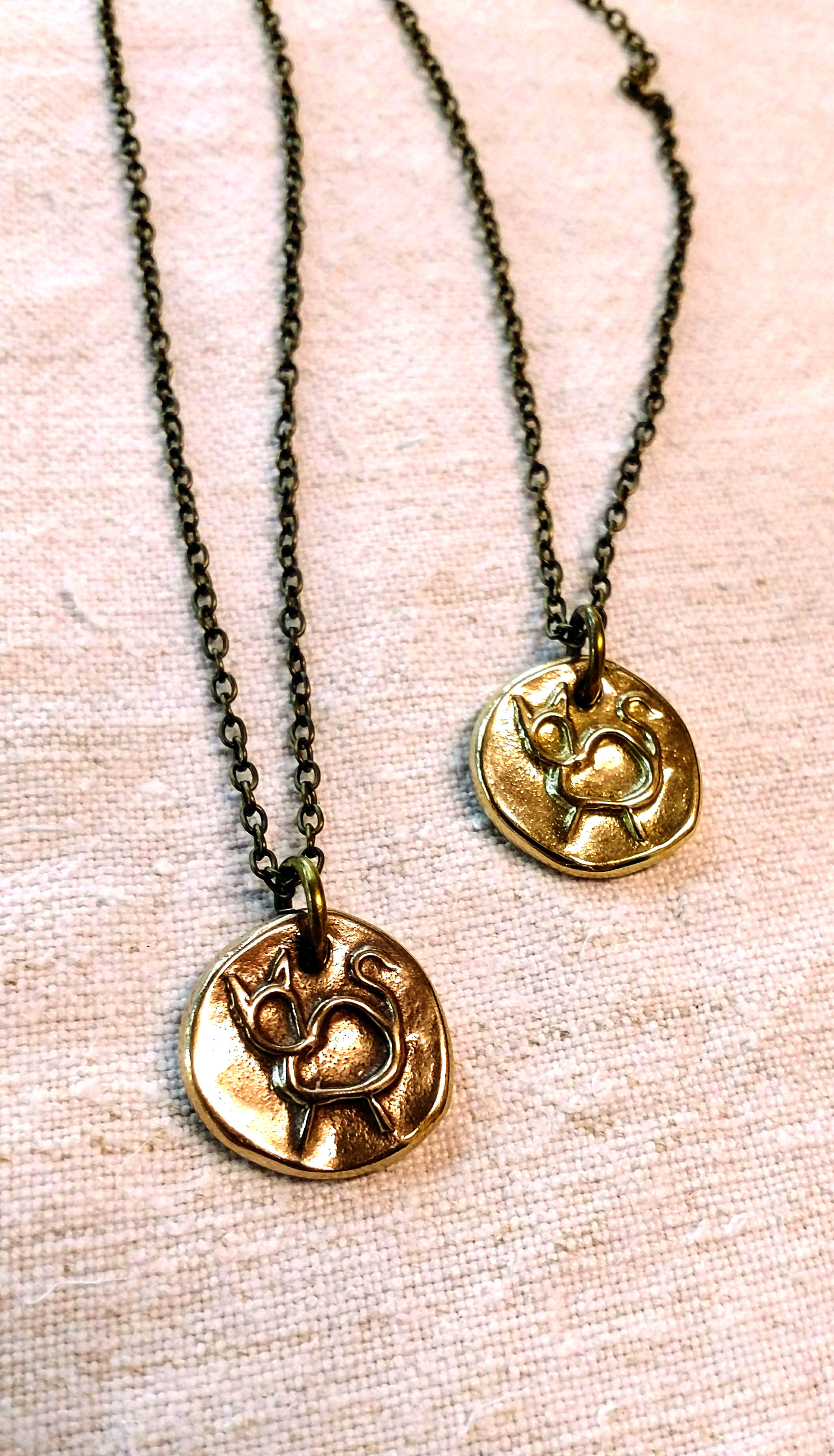 Kind Hearted Woman Hobo Sign
Meet Ruby, our very special kitty. She is a sign that was used by hobos during the Great Depression to mark the houses of those women who would be willing to give what little food they have to help others, or a bit of work, or a safe place to sleep for the night.
She is named Ruby after the very first Kind Hearted Woman whose story we had the priveledge of learning. Check out our blog for more information on this wonderful bit of history.
These pendants are cast out of brass right here in the United States from original carvings done by KKennedyDesigns. They are on an 18" long chain and come with a card that describes what the symbol means and the history of hobos.
When wearing or gifting this piece, imagine the long line of "women who persisted" who came before us and paved the way. These are available presently for pre-order as the casting process has a few weeks lead time.